Servicing
Our workshop has 12 dedicated service bays fully equipped to carry out all servicing and repair requirements according to the 2013 commercial vehicle roadworthiness act. We use all the latest diagnostic tools, equipment and software to keep customers vehicles in a road worthy and compliant condition. We also have a RSA Approved CVRT & ADR testing centre on site which is open 6 days a week.
Our engineers are also approved by the IPIA to carry out and certify vehicles to Safe Loading Pass standard.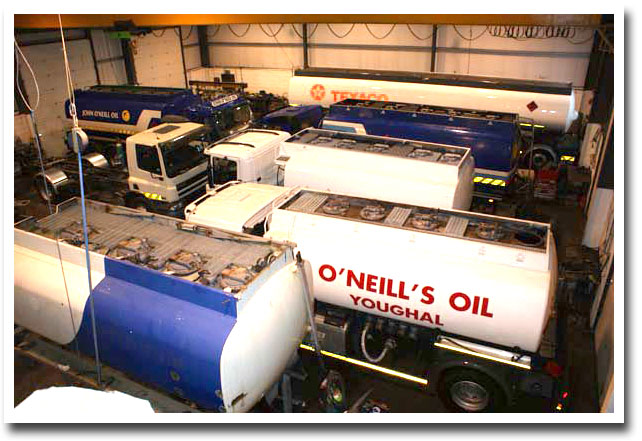 Re Mounting & Re Furbishing
In addition to providing a new body or tanker, we also offer a first class re mounting and re furbishing facility to maximise the use of the unit.
More often than not the body or tank will out live the chassis, therefore it makes economical sense to utilise your full capital outlay by re mounting it on to a new chassis and realising the full potential of the unit.
Bodies and tanks can be updated at a fraction of the cost of going new, and with our vast experience we can advise on the problem areas, thus reducing possible down time and increased costs.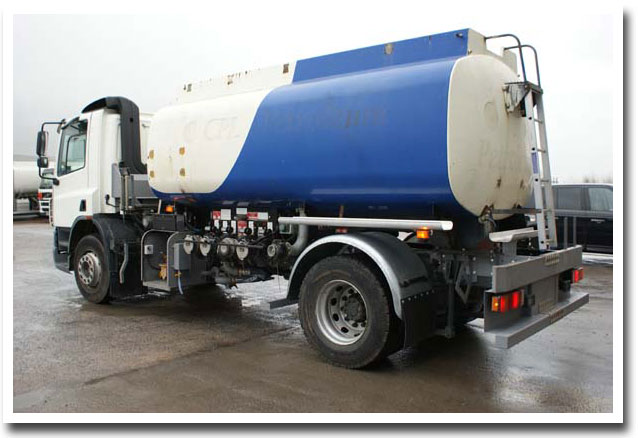 Meter Conversions
With the rapid change in modern metering systems Fitzgerald Commercials can offer advice on the electronic metering packages available, from fitting and converting, to back office systems and GPS tracking.
Meter Repairs
At Fitzgerald Commercials we stock a large selection of exchange meter heads, lap pads, console units and touch screens.
Having exchange meter heads on the shelf minimizes the down time for you. We also provide loan units while your own meter head is being repaired.
Please contact our Stores for more information.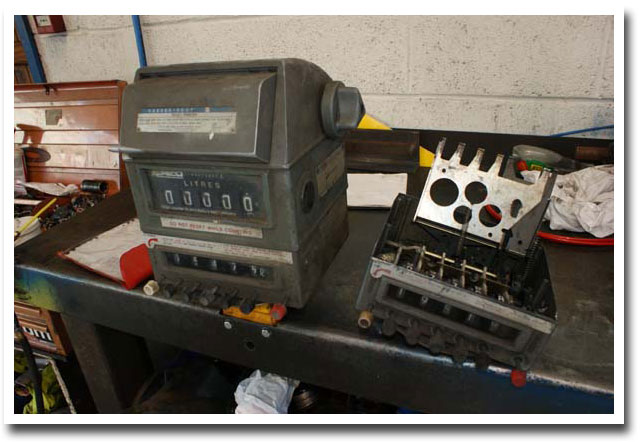 Vessel Repairs
Our highly trained and skilled staff have a vast amount of experience and knowledge in repairing leaking vessels. We have the skill in pin pointing and repairing defects in the tanks and all our work is certified when completed, giving you peace of mind when taking the vehicle back out into service.
Calibrating
Fitzgerald Commercials have a dedicated calibrating bay in the workshop. In liaising closely with the National Standards Authority of Ireland we can calibrate and certify your vehicle on the same day. We also provide mobile calibrating. Please contact our service department for more information.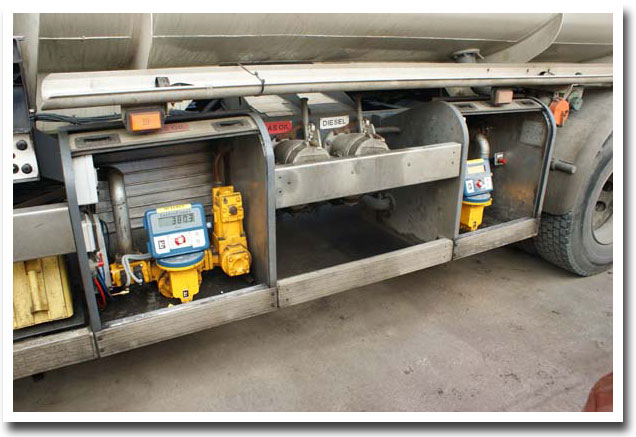 Pressure Testing
Fitzgerald Commercials are an INAB approved Type C inspection body , for ADR tank testing. See our scope of accreditation.. We also have the facility to hydraulically test chemical and bitumen tankers. With our purpose built mobile testing vehicle we can also pressure test oil tankers on site.
Contact our service department for more details.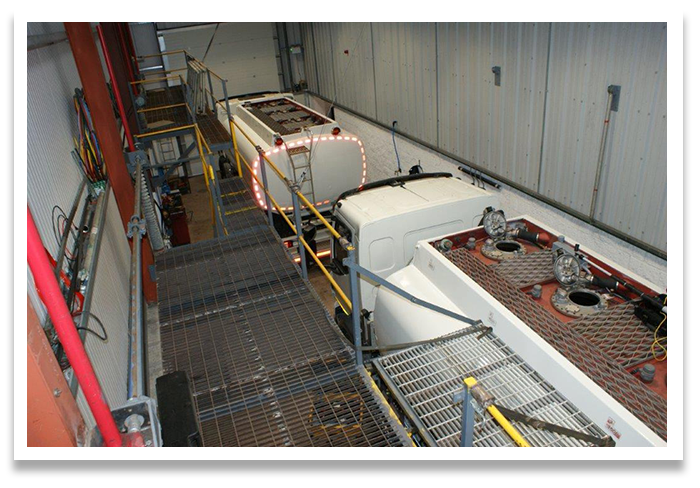 Pet Regs
Our vast knowledge of the ADR regulations and standards enables us to convert vehicles to the required specification. These vehicles come with all the required certificates when the work is complete.
Contact our service department for more details.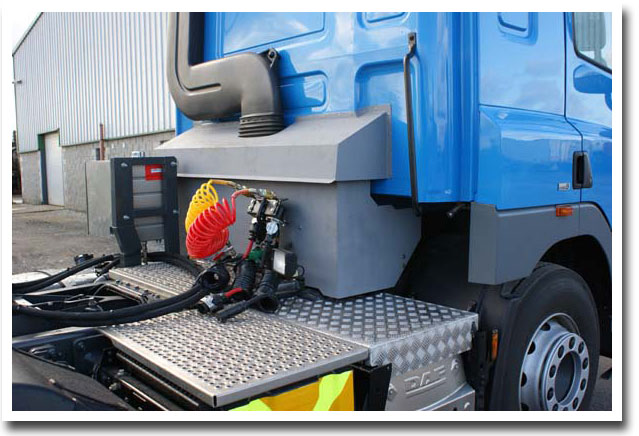 Chassis Modifications
If you have a particular chassis you would like to purchase and the wheel base is not to the correct length, our fitters can modify and certify the chassis to DOE standards.
Each chassis modification comes with the relevant paper work to pass stringent DOE requirements.
Contact our service department for more information.